« back to overview

Rock am Ring
07. - 09. June 2019
53520 Nürburg
Areaplan
Shop location
Opening hours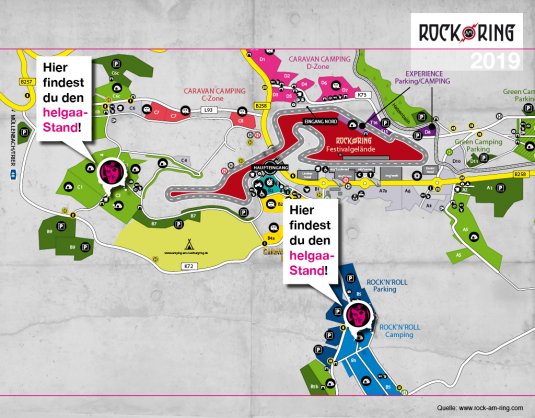 07. - 09. June 2019
53520 Nürburg
---
---
You can also buy on site - directly on the festival - without any advance order.
---
helgaa is on site!
We will be on site 2019-06-05 (approx. 08:00h) till 2019-06-09 (approx. 18:00h).
---
More information about the festival can be found on the
Rock am Ring-Website
!
---
This festival shop is already closed! Ordering in advance is no longer possible.